Zvicra out soon!
"Zvicra", our documentary on the search for identity in Switzerland is finished!
We started shooting this project two years ago as two brothers from Kosovo were playing against each other at the EURO 2016. One for Switzerland, the other for Albania, creating a bubble of questions and issues around the Swiss identity. Today, a new debate is raging again, concerning the roots of some football players in our Swiss Football Federation. Through this documentary, we learned so much on what identity is made of, but mostly, that identity is not an exclusive term : being Swiss does not exclude feeling part of another identity. Despite some opportunist political parties or influenced individuals wanting an eugenist doctrine for our country, we wanted to make this film to show the richness inherent to the Swiss identity, an ever-changing concept that adapts to reality.
Identities are not set in stone, they morph as time passes.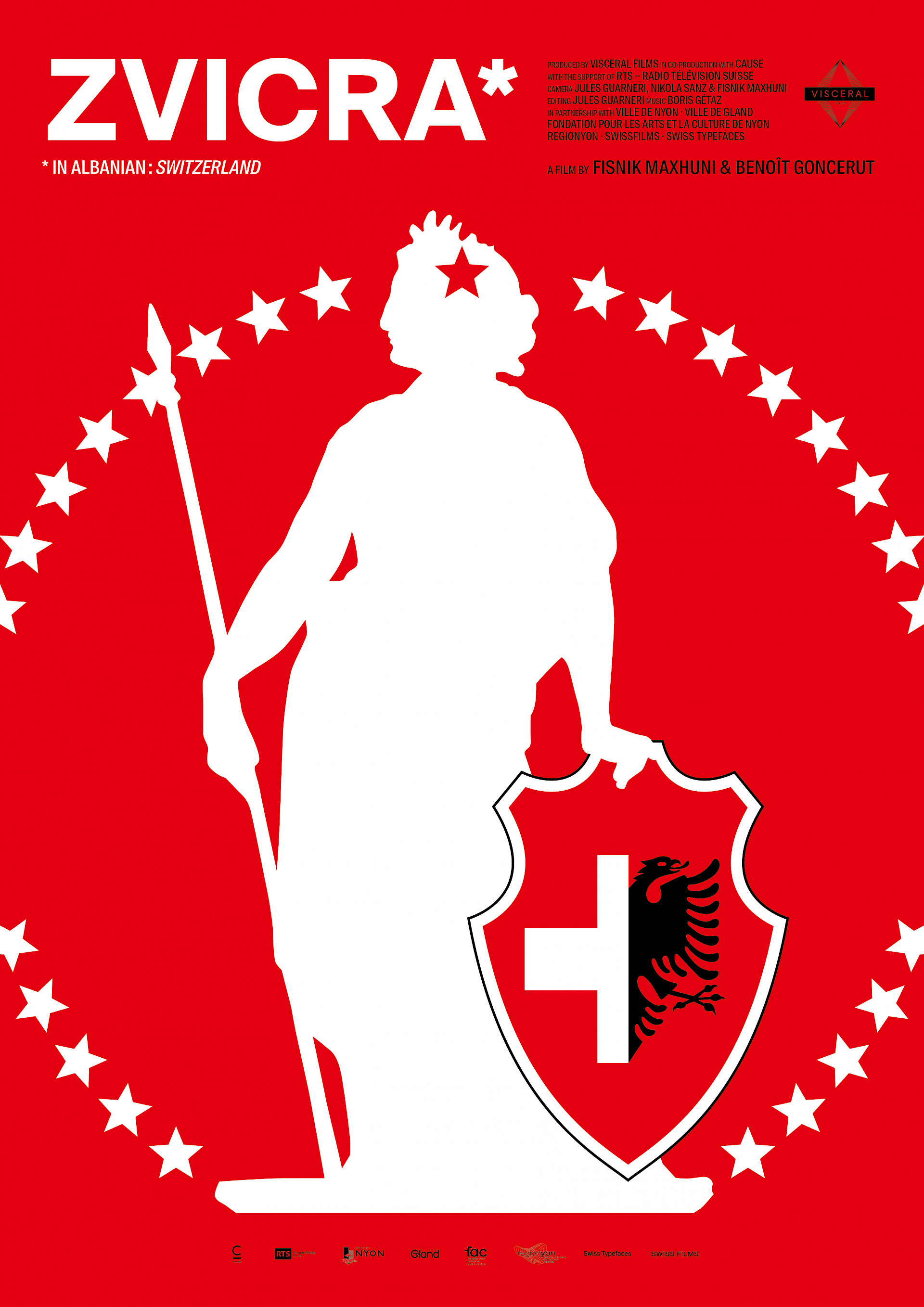 Zvicra is produced by Visceral Films, written and directed by Benoît Goncerut and Fisnik Maxhuni, in co-production with Cause & the RADIO TELEVISION SUISSE (RTS). Shot and edited by Jules Guarneri, music by Goris Bétaz, poster by Antoine Brack, typo by our dear friends Swiss Typefaces.
The film will be premiered this summer and broadcasted on Radio Television Suisse (RTS) this autumn.